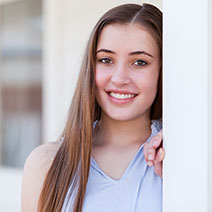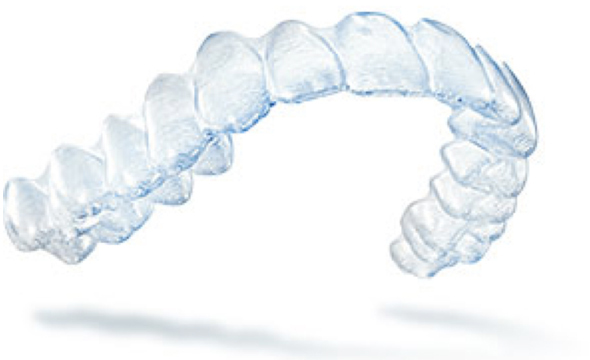 Orthodontic Treatment
Aligned with your goals and lifestyle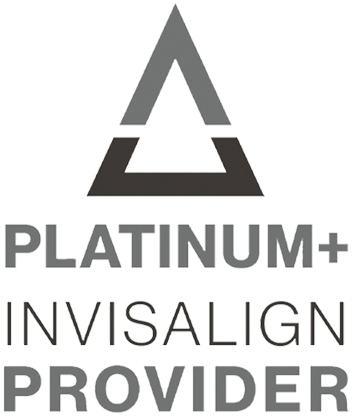 Invisalign® is a discreet orthodontic treatment that orthodontists can use as an alternative to braces. It utilizes removable, clear aligners to guide teeth into their proper position, just like braces, but largely invisible. Dr. Tari, a Platinum provider and the top in Purcellville, can treat almost any orthodontic case with Invisalign, including crowded teeth, overbites, underbites, gaps between teeth, and open bites.
It all begins with a Complimentary Consultation with Dr. Tari. At that appointment she will even be able to show you how your smile will look when done with treatment using the latest "smile simulation" technology from iTero® and Invisalign®. You owe it to yourself to see how Tari Orthodontics is Clearly different!
Benefits of Invisalign

Discreet Treatment
Invisalign aligners are virtually invisible and removable. Your clear teeth aligners are barely noticeable, and you can take them out for photos!

No brackets or wires
With traditional braces, brackets and wires can be uncomfortable and hard to clean. With Invisalign, you can take your aligners out to eat, brush your teeth, and floss as you normally would.

Comfort
Without wires and brackets, you will not have to worry about a bracket breaking off or a wire poking your gum.
How Invisalign® Works
Invisalign is similar to traditional braces in the way that the systems move teeth, using small, gradual forces to control tooth movement. The clear aligners are made from strong, plastic material that moves your teeth in very tiny increments until they are in their ideal position.

What to Expect
The process of treatment starts by getting a digital scan of your teeth with our iTero Scanner. Based on this scan, we create a treatment plan that maps out the exact movements of your teeth, and we fabricate multiple sets of invisible aligners to fit your teeth. You will wear your aligners to 20 to 22 hours a day and switch out your trays for a new set ever few weeks.

Length of Treatment
Your treatment length will depend upon your specific case and its complexity. On average, treatment time can range from 12 to 24 months. Dr. Tari will guide you through each step of your treatment and ensure that your trays fit correctly.

Cost
The Cost of Invisalign treatment varies depending on the level of treatment requires, but it typically ranges from $2,300-$6,800. We will provide you with a specific quote based on your treatment plan at your free new patient exam. We will gladly verify your insurance coverage ahead of time. Read more about the cost of Invisalign.

Appointments
You will schedule office visits every 8-12 weeks, where Dr. Tari will check your progress, ensure your trays are fitting correctly, and you will receive your next set of trays.

Caring for Invisalign
Taking care of your teeth and aligners is vital to a smooth treatment process. We set you up for success from the start to ensure that you achieve the smile you deserve!