Office Visits during Covid-19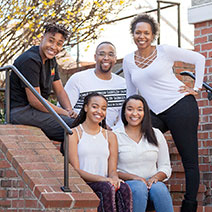 What to do before you arrive:
Brush your teeth at home. Our tooth brushing station and our restroom remain closed.
Wear a mask, bandana, or scarf to your appointment.
Do not drink anything cold or hot before you arrive. We will be checking patient temperatures with a forehead scanner to determine if you have a fever of 100.4 or greater. If you or anyone in your family should feel poorly or have a temperature, we will reschedule your appointment.
The Consent & Wellness Form must be filled out before your appointment. This is required before every appointment.
Arrival Protocol
Upon arrival, please stay in your car. Once the required form has been submitted, text the office phone number to let us know you are here. We will text you back when we are ready for you or your child's appointment to begin.
The patient must wear a mask, bandana, or scarf into the office. We ask only the scheduled patient be allowed to enter the office for the appointment.
We will direct you or your child to the Wellness Station, where we will record patient temperature and provide hand sanitizer.
In adherence to social distancing protocols, our waiting room is closed.
When you or your child's appointment is complete, we will provide a report card to keep you and your family informed on how the appointment went.
If you have any questions, please call the office.