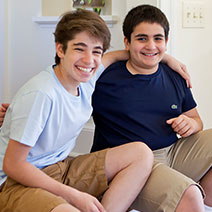 We'd love to hear about your experience!
---
"My dentist recommended Dr. Tari's office and I couldn't be happier with the results. Dr. Tari and her staff are amazing. They're gentle and confident. I'll definitely take my children here for their braces. The fact that there were iPads for children to use in the office made scheduling appointment times easy. I'm glad that I chose Dr. Tari as my orthodontist."
- Cheryl C.
---
"As we near the end of number three of four with braces, we want to express our sincere thanks in all that you and your wonderful staff have done for us over the years. All staff members, from the front desk to the assistants and yourself, have gone above and beyond making the kids feel comfortable and making the process of braces from beginning to end one of ease. You have worked with us to make scheduling of appointments convenient, seeing us when an emergency arose, etc., and have proven that you run an office that aims to please the client. Even when our forgetful first with braces has lost retainers, failed to wear said retainer, and the eventual need to re-apply braces for his lack of responsibility, your staff was consistently kind and helpful throughout the process.
"I highly recommend you to friends, family, and potential clients. Anyone that chooses your office has made a sound decision.
"We look forward to continuing our relationship with you with number four!"
- The Baine Family
---
"My daughters Hailey, Meghan and I have been patients of Dr. Tari's for six years! Dr. Tari and her amazing staff are EXTREMELY patient and accommodating. I would definitely recommend Dr. Tari to anyone, children or adult, needing an orthodontist."
- Lynn D.
---
"All three of my children have been patients of Dr. Tari, as evidenced by their amazing smiles! Dr. Tari and her staff are professional and friendly, and the office is beautiful. Dr. Tari also contributes greatly to our community through donations to the schools, sponsorship of athletic programs, and scholarships for college-bound students. I can't say enough about this orthodontic practice!"
- Alicia S.
---
"Dr. Tari has seen all six members of our family, including the parents! She is lovely to work with, ensures a beautiful smile, and works to make sure your questions are answered throughout the process."
- Shannon N.
---
"Dr. Tari provided excellent orthodontic care for our three children JB, Brittany, and Brooke! Dr. Tari is extremely knowledgeable, talented and was an absolute pleasure to work with. We truly appreciated the fact that she always fully explained all treatment plans so we knew exactly what to expect. The office staff is extremely welcoming, friendly, flexible and professional. We very highly recommend Northern Virginia Orthodontics by Dr. Kianoush Tari!"
- Jeff and Jackie B.
---
"As someone who never had braces growing up, I was worried about getting Invisalign®. Dr. Tari, from day one, mapped out my timeline, answered all my questions, and eased all my fears. Every staff member made me feel at home when I came in for appointments and they were always transparent with every step and change in the process.
"Every member of my family has used Dr. Tari and I tell all my friends who are contemplating getting Invisalign to go in and get a consultation. I am so happy with my results and couldn't have asked for a better orthodontist and staff!"
- Django D.
---
"Caring, compassionate, and excellent are the words that describe our family's experience with Dr. Tari Orthodontics. For more than years, Dr. Tari and her wonderful staff have served all six of my children and the best patient of all, their mom. This amazing team has provided a unique care experience to all seven patients. Thank you, Dr. Tari and the awesome team for making our orthodontic experience the BEST!"
- Althea D.
---
"Our family has been extremely pleased with Dr. Tari. Her practice is extremely well run, appointments are on time, and the results are spectacular."
- The Washko Family
---
"My experience at Dr. Tari's office has been great. Everyone is super friendly, and they really ensure that you have a positive experience."
- Avery N.
---
"We have enjoyed our experience with Dr. Tari's office from start to finish. We have been visiting for several years and have become familiar with the staff and are always greeted warmly. They strive to make the whole braces experience as pain free as possible and we are very happy with our results"
- The Palse Family
---
"My family LOVES Dr. Tari. Everything about this practice is top notch... the facilities are modern and gorgeous, and the staff is friendly and professional. Appointments are available before and after school which is incredibly convenient, and they are ALWAYS on time. Dr. Tari spends quality time with each patient and communicates expectations and instructions with great care. On top of all that - her work is amazing. My daughter's teeth are a sight to behold—she gets regular compliments on them, and we always respond, 'thanks Dr. Tari!'"
- Anne L.
---
"Dr. Tari and her whole team are the most professional and amazing group of people. We are always greeted with a smile and seen at our scheduled appointment time. Dr. Tari is always calming and explains all the processes completely. My daughters have never once complained about going to the orthodontist. They take great care of my family and I always recommend her office."
- Kathy W., Maya and Delaney's mom
---
"The best endorsement I can give Dr. Tari is she LOVES her job, and it is obvious! She is a natural with children—she loves them all and they adore her! My son Henry always enjoys his visits there; the atmosphere is warm, welcoming, and friendly! They have always been flexible and accommodating when we must change appointments at the last minute or need to stop by for extra wax! Dr. Tari's standards are high and that is reflected in everything about her office! The best recommendation I can give is I will be using Dr. Tari's services again for my youngest son! Henry's teeth turned out beautifully! They are organized and make the process easy!"
- Susan B.
---
"Our daughter, Giuliana, was under the watchful eye of Dr. Tari for two years. To say we are pleased with the result in which her gorgeous smile emerged, would be an understatement. Dr. Tari approached Giuliana's orthodontic treatment very conservatively and took everything into consideration. Her vast knowledge of the movement of teeth and facial development is something that meant a great deal to us in selecting orthodontic care. She communicated with us every step of the way. It was incredibly gratifying to see such remarkable progress throughout her treatment. The staff at Northern Virginia Orthodontics by Dr. Kianoush Tari is professional, kind, patient, and cognizant of the busy lives we all lead, therefore every appointment was efficient and timely. I cannot stress how happy we are with Dr. Tari and her staff, and we will be returning for our son to receive his orthodontic treatment this summer. Thank you so much, Dr. Tari! We are so grateful for all you did!"
- Natasha and Steve K.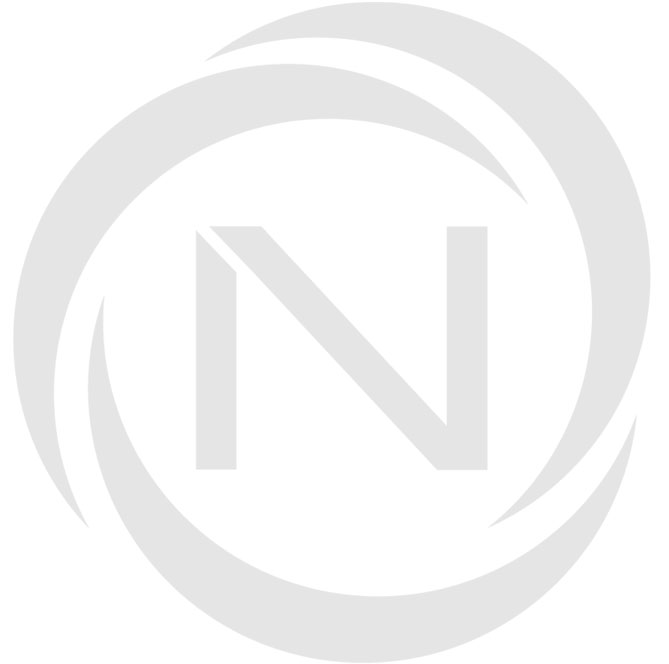 Schedule Your Visit